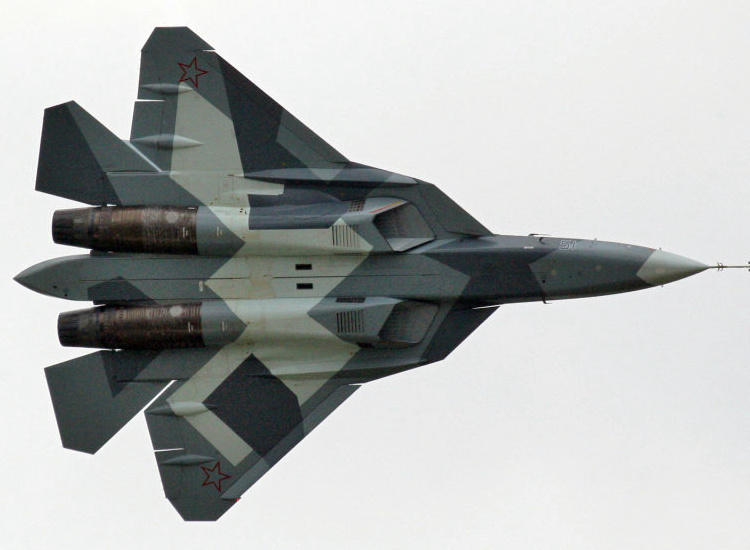 SOURCE: LENTA.RU
Scientific production association "Saturn" has began development of a new engine for bench testing in PAk-Fa aircraft . has informed by Yevgeny Marchuk, General Designer, Director of the Scientific and Technical Center , part of the "Saturn". Engine will begin test in 2014.
"Engine will be ready in two years, and will begin bench testing. This – essentially a new engine, so it took a long time" – said Marchuk. According to him, the weight of the new power plant will be 30 percent less than that of the AL-41F1 ("Item 117″, the modified version of the engine AL-41F1S for the Su-35), known as the engine of the first stage.
As expected, the life-cycle costs will also be almost a third less than that of the AL-41F1S and according Marchukova, "it also will be cheaper." New engine for the PAK FA engine known as the second phase or "Type 30″ will be significantly different from the currently used "Products 117″. The latter will be installed in the first production aircraft, until the end of the development of "Type 30″.
A new propulsion system for the T-50 is still unknown for many. According to preliminary data from the AL-41F1 engine will differ , will have increased thrust and improved fuel efficiency. According to unconfirmed reports, the power plant will be able to develop a thrust of 107 kN in cruise flight and 176 kN after burning mode.
In April 2011, the general director of "Saturn," Ilya Fedorov said that the establishment of the second stage engine is ahead of schedule, and the supply of new power plants is scheduled for 2015 informed the Russian Defense Ministry . In the same year, the Russian air force to will get the first production T-50.