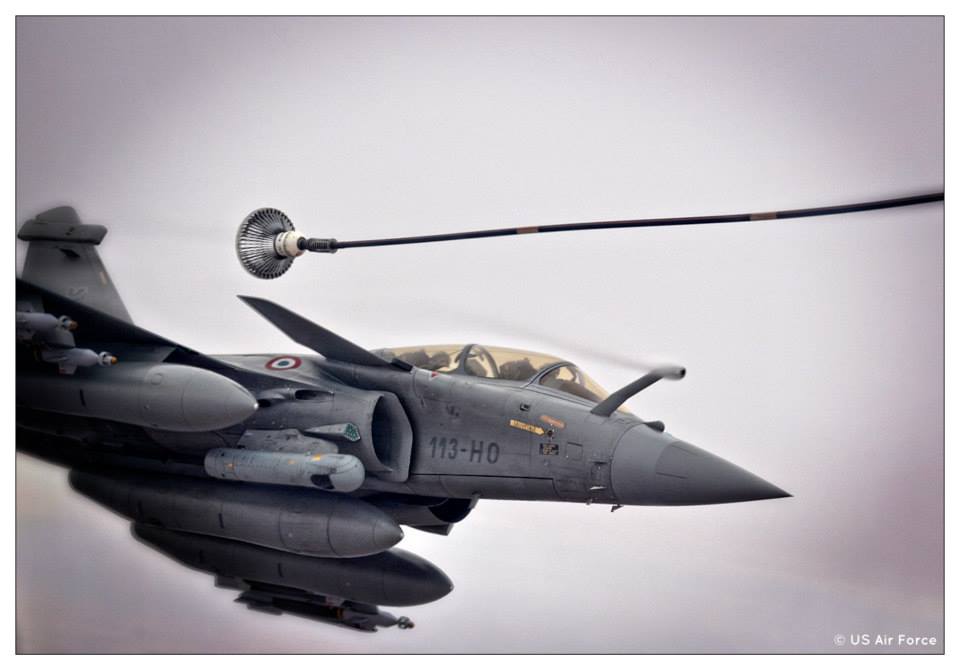 A U.S. Air Force KC-135 and French Rafale involved in an mid-air emergency over Mali.
According to the Escadron de chasse 01.091 "Gascogne", who posted the image, the aircraft, with full load of weapons, was refueling from the U.S. tanker in turbulent air due to an intertropical front.
A sudden and violent oscillation impossible for the pilot to compensate, forced the Rafale to disconnect from the tanker's refueling hose causing a cloud of fuel to surround the cockpit and the basket to hit the probe of the receiver, damaging it.
As a consequence, the Rafale immediately separated from the tanker and, unable to return to N'Djamena, it proceeded to the nearest divert field, where it safely landed.