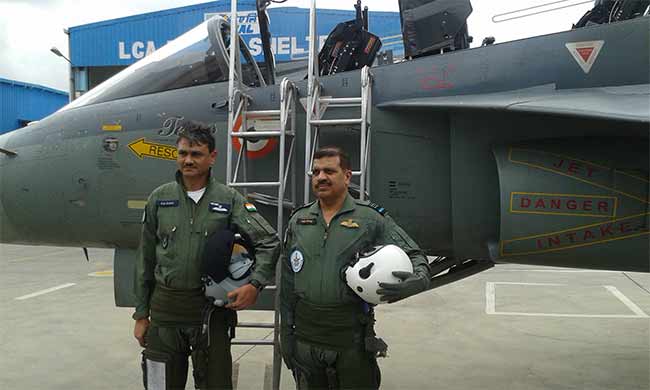 Deputy Chief of Indian Air Force Flies Light Combat Aircraft Tejas
NEW DELHI:
Deputy Air Chief Air Marshal S B P Sinha on Wednesday became the first officer of his rank to fly indigenous light combat aircraft Tejas and praised its performance, saying it handled "well" on the ground as well as in the air.
Mr Sinha flew the aircraft (trainer version) in Bengaluru where he was on a two-day visit to Aeronautical Development Agency (ADA) and Hindustan Aeronautical Limited (HAL) during which he took a review of various aspects of the Tejas programme.
"Having had first hand experience and feel of the aircraft, the Deputy Chief of Air Staff said it handles well both on the ground and in the air," an official statement said. (Now he realised it better than anything)
The first flight by a senior officer of this rank was a joyous occasion for all stakeholders, including ADA, HAL, National Aerospace Laboratories (NAL), Aeronautical Development Establishment (ADE) and the IAF among others, it said.
Expressing his happiness, Programme Director (Combat Aircraft) and ADA Direcotr P S Subramanyam said that the Tejas flown by a senior IAF commander indicates the high degree of confidence in the indigenous light combat aircraft.