RAWALPINDI: Pakistan has successfully test fired an indigenously-developed armed drone Burraq and Barq laser guided missile, the ISPR announced on Friday.
According to DG ISPR Asim Bajwa, Chief of Army Staff (COAS) General Raheel Sharif witnessed the test fire, which had impressive accuracy and multiplies capability against terrorists.
The army chief commended the engineers and scientists involved in the development for their untiring efforts to acquire state-of-the-art technology.
According to Bajwa, General Raheel termed it "a great national achievement", and added that it would add to the country's existing anti-terror campaign.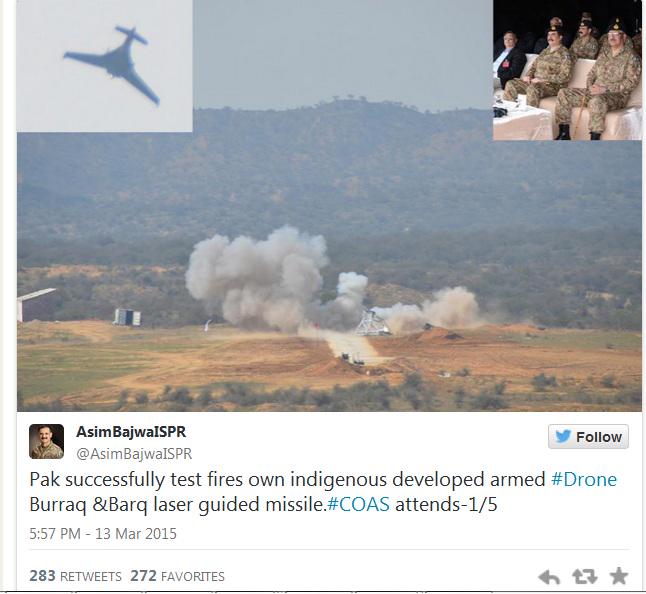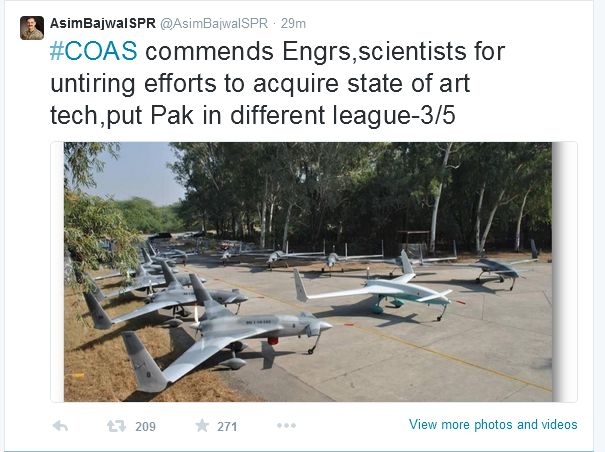 But Then here comes the shocker but expected its Nothing but a Chinese Drone CH-3 but renamed as Islamic one.
Two guided munitions can be seen on the upside-down aircraft; one appears to be an AR-1 laser-guided missile, while the other may be an FT-5: a small Chinese guided bomb that was designed for use with UAVs.
Looks like only thing indigenously about this is its name
Below the crashed CH-3 UAV used by nigeria.