From Shiphone from DFI :
Two new stars are about to be revealed to the public for the first time...
1. Artillery system
PLZ-52 155mm SPH
--the new Gen and successor of successful Export Project--PLZ-45 SPH
SR-5 122mm/220mm MRLS
AH-4 155mm Light Weight Howitzer
ST-1 100mm Assault Gun
--100mm smoothbore with the Gun shot Missile ability
105mm Assault Gun (Enhanced Armor version )
105mm Rifle
2. Ground Recon Vehicles
VN-x(x=?) Light Armored Vehicle
Enhanced Armor version
Light Front Recon Vehicle
(Artillery reconnaissance and fire-directing vehicles) --with photoelectric reconnaissance device and light fire-directing
radar
... it's based on the PLA Army standard 3rd Gen Light High Mobility Platform...
Observation Devices on the retractable mast
there is something different in detail from the varient in PLA Army Recon Units..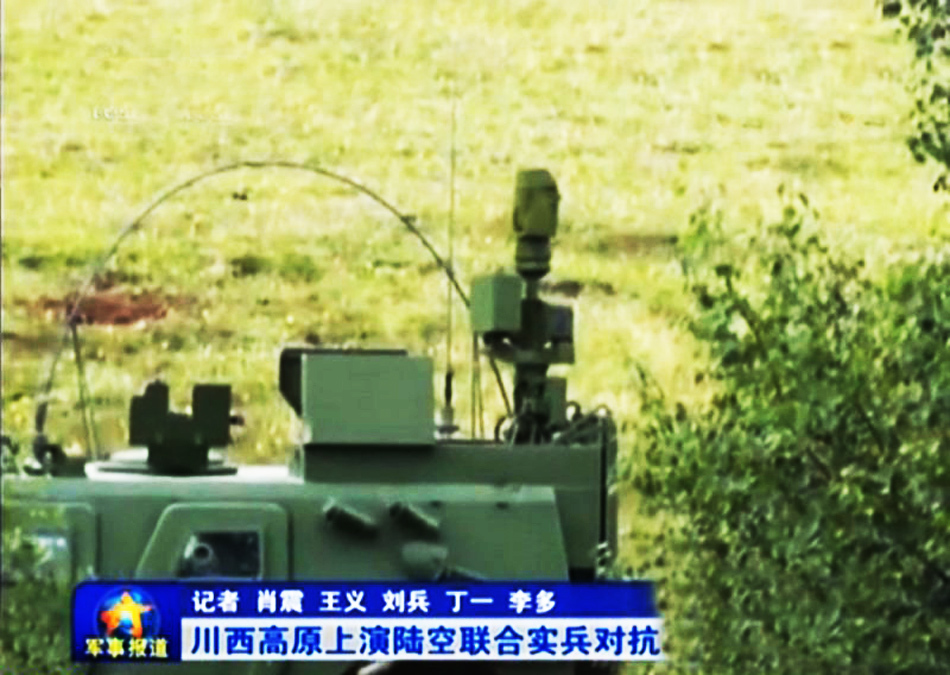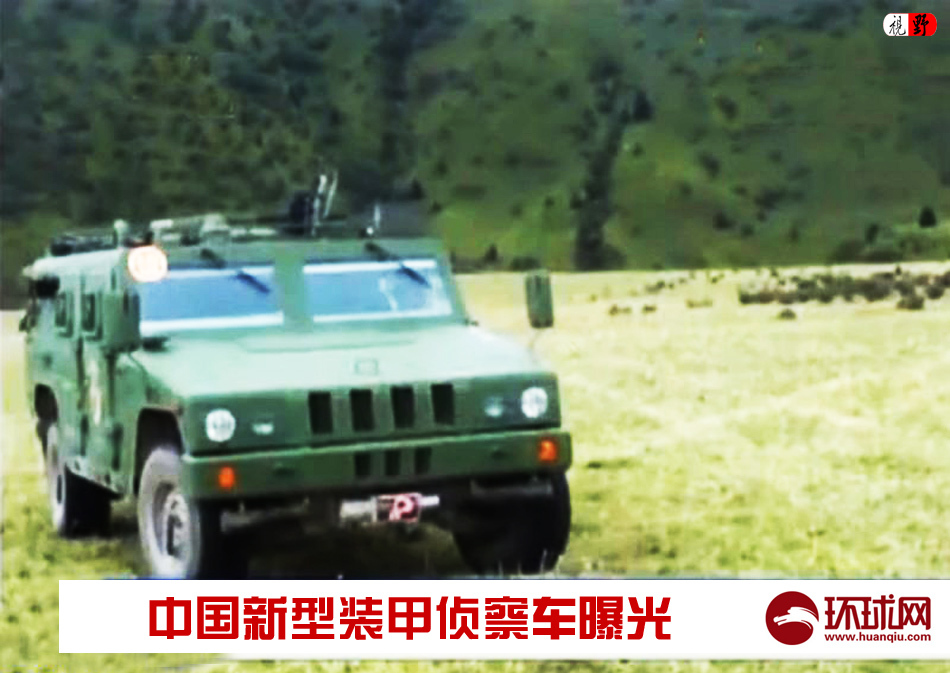 ----------------------
3.
other Armored Vehicles
6-wheeled Light APC
...with a Remote Control Combat Station.
Unidentified Vehicle
--
6×6 ATGM(HJ-8) Lauch Vehicle?
8×8 Wheeled APC?
Light High-Mobility Armored Vehicle
--- similar to the " M1114 serial
Up-Armored HMMWV
"... this varient was the Armored carrier version of the standard 3rd Gen High Mobility Multipurpose Wheeled Platform --Mengshi (猛士) and has entered into PLA service...
another
Light Armored High-Mobility Vehicle
version ----Based on
VN-4
Export High Mobility Vehicle ...

Joint Tactical Light Vehicle
from the China No.1 Tank manufacture Giant...a 172-piece contract was signed with a Gulf nation...
4.Air-Defence System
LD2000 7×30mm Terminal Defense System
-- old face on many Defence Expo...
the
PLA varient
both in AirForce and Navy(land based AD Brigade to protect ports) -- the Export varient seems to be the downgrade version.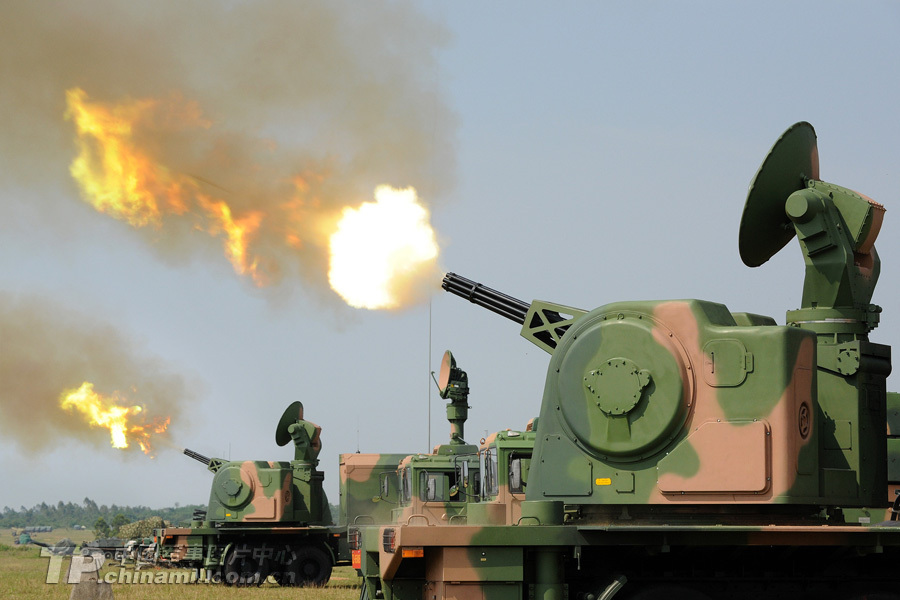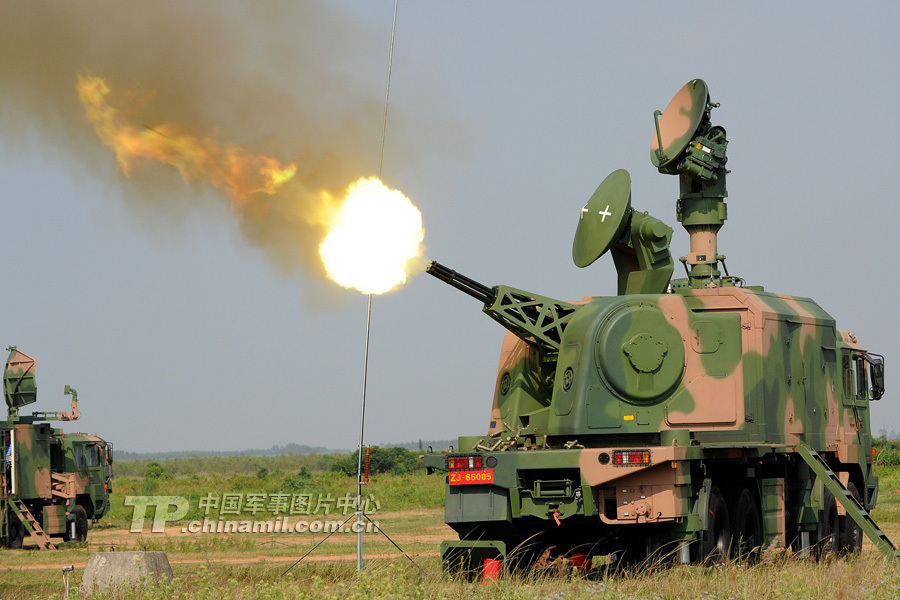 CS-SA1 Twin 35mm Mounted AA Gun system
(right) and the
6×30 mm anti-aircraft Gun Missile System
(left)
...both were displayed on the last Airshow China 2012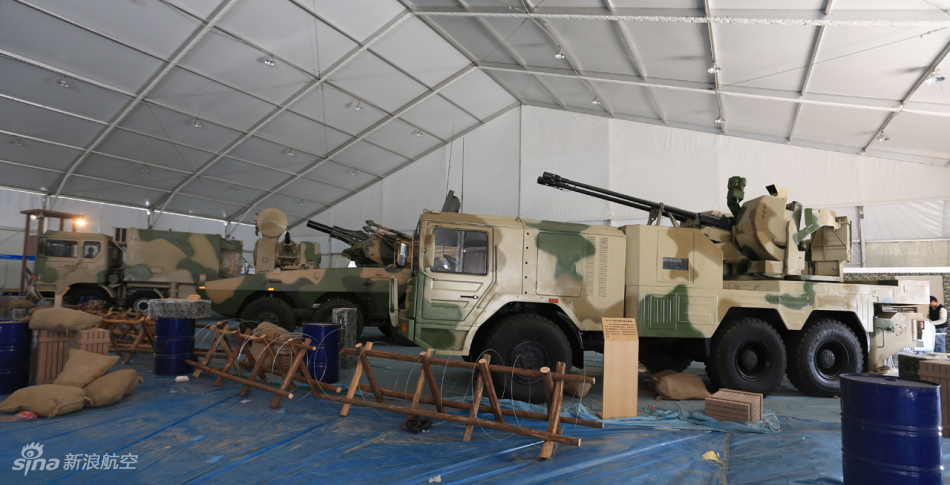 the
Battalion Level Searching Radar
for ADS
in 2012
CASIC
revealed their Pantsir-S1 alike system -
FK-1000 Gun-Missile System
,which contains 12 cells of more like a clone of 9M311 missile...
----------------------------------------------
some simple comparation:
Sky Dragon 12
: Operating Range: 2-12 km ,Flight Alititude: 15-5000m
FK-1000
: Range: 20m- 22 km, Altitude: 20-10000m
NORICO
PGM serial
GB-50/100
50kg/100kg level Duel-Mode PGM for UAV/UCAV
GB-250A/500
GB-6 Aerial Dispenser
More Ground system exhibits have been placed to the position...
PLZ-52 155mm SPH
with the smart ammunitions (
GP-1
and
GT-1
Laser / GPS/ INS Guide shells)
another view angle ...the vehicle behind is th
AR-3 370mm MRLS
VT-4 Main Battle Tank (MBT3000)
has also arrived
VN-1 Wheeled IFV
and
VN-12 Tracked IFV
displayed in this September...will they be displayed here as well?...we might have seen the APC varient of VN-1 IFV...